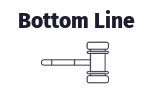 Lighter grey pants look best with warmer toned brown shoes like cognac and tan, while darker pants look best with darker browns like burgundy. Lighter grays are best in warm weather and darker ones in cool weather. The more formal the dress code, the more important these rules are.
Pairing brown shoes with grey pants is a truly dynamic combination.
You get the understated, formal, friendly aesthetic from ash, flint, and charcoal tones. Then, you get the varied personalities that different browns bring out, from autumnal and sophisticated to fun and Americana-esque.
All that to say, this is a versatile partnership and a year-rounder to boot.
How to Style Brown Shoes With Grey Pants
Pairing gray pants with brown shoes looks great, but to perfect the look, consider these factors: gray shades, brown tones, accessory choices, and the impact of accessories on your overall appearance.
Here are a few things to consider to turn the volume up or down on your outfit, while maintaining the dynamism that inherently comes with pairing gray pants with brown shoes.
Consider Different Shades of Grey
Gray comes in not only different levels of dark and light but also different undertones.
Here are two general rules of thumb to go by when choosing shades of gray:
The most important rule is to go for the darker shades during the cooler seasons, especially winter, and go for lighter ones during the warm seasons, especially summer.
Then, take this to the next level by going for cool undertones in summer and winter, and warm undertones for fall and spring.
These rules are most important when you're going for a full suit compared to, say, if you're throwing on some workwear-inspired casuals. Still, applying it to any outfit will definitely up the HD factor of your look. I'll briefly go into some nuances when I talk about the importance of dress codes.
All that to say, different kinds of grey have different visual impacts. Dark variations should be paired with dark browns. You can wear light greys with darker or lighter browns, but they look more natural with lighter shades, especially in summer and spring.
Dark charcoal pants can be styled just like black pants, except they'll go with most brown shoes darker than they are. It's perfect for formal or professional occasions.
Similarly, textured gray pants, like herringbone, plaid, and other checkered variations, also go well with darker brown shoes. When there's a lot of visual movement on the fabric of your pants, shades like dark umber or mocha will ground the outfit more solidly than light bronze shoes can.
If the texturing is subtle, like the kind you'd find in heather grey pants, then a standard medium brown will ground the look without taking away from the personality of the quiet texturing.
Think About Color Coordination
One of the reasons grey and brown look natural together is because they have an opposites-attract factor tempered by each's general neutrality. Though both come in different temperatures, grey is cool, and brown is warm.
Light grey pants look good with warmer browns, while dark gray pants look good with dark, cool shades. Dark pants go well with the darkest warm browns too, like a burnt umber, but ultimately, the darker brown is, the closer it gets to black and the cooler it starts to look.
Both colors have more visual impact when the shade of brown on your shoes is darker than the shade of gray on your pants. And again, this rule, like many I've already thrown your way, gets more important the more formal you get.
But, in any dress code, here's how to pick the shade of brown that brings out the best in both colors:
Tan, honey brown, cognac, and any brown with yellow undertones goes best with light grey pants
Standard medium or dark brown shoes match the neutral tones of stone grey and even light charcoal
Browns in and around the mahogany family pair beautifully with taupe, medium gray, and any grey with brown undertones
And, of course, darker, cooler browns like burgundy bring out the sophistication of dark charcoal hues
The other big color to coordinate is your shirt.
You can basically just have fun with your shirt color because grey is so quiet and neutral, and pairing it with brown shoes makes it less formal and rule-bound than if you were to pair it with black shoes.
In a suit situation, a light blue shirt adds a sense of elegance, while colors like light pink or lavender add personality without being gaudy. Just avoid patterned shirts if you're wearing a patterned suit or pants.
If you're wearing grey chinos, brown loafers or grey jeans and brown sneakers, you can wear whatever shirt color you want. A red polo? Sure. A patterned knit camp collar? Go for it. Heck, you can even go for your favorite graphic tee if you want.
Pick The Right Accessories
Make sure to match any other leather accessory to your footwear. This includes watch straps, belts, leather cuff bracelets, and your briefcase if you have one. This will make the brown shoes look more intentional, bringing out their natural rapport with the grey pants.
If you're wearing dress shoes or loafers, you can go tonal with your suit or shoes for a more professional look or match it to another accessory for a bolder look. For example, if you have maroon accents in your tie, feel free to try out maroon socks. I go more in-depth on choosing colors when wearing socks with loafers here.
My favorite part about the grey-pant-brown-shoe combo is that you can have some fun with ties and pocket squares. Again, this is because grey is so elegantly neutral, and brown is so unstuffy that the combination perfectly balances rules and freedom. However, if you're wearing a textured or patterned suit, just make sure the patterns on your accessories aren't bigger than the ones on your suit.
By the way, you don't want to match your pocket square to your tie, but you do want it to accentuate the outfit somehow.
As such, wearing one is a good opportunity to anchor it to your shoes. Find one with accents that match the tones or undertones of your shoes. If you're wearing burgundy shoes, find a pocket square with some dark purples in it. If you're wearing mustard brown shoes, find one with cool yellows.
Consider the Dress Code
As I mentioned a few times at this point, the rules of matching certain greys with certain browns get more important the more formal the dress code is.
For example, light, warm brown shoes look better with light grey pants. However, if you're wearing lead-colored cargo pants with honey brown work boots, no one would consider that a fashion faux pas. The same goes for if you're wearing charcoal jeans with light tan service boots.
In formal and professional dress codes, go back to the original rules of seasons I mentioned earlier. You must go for darker suits in the cold season and lighter suits in the warm season. You're good to go as long as you're getting this right.
To level that up, you must then consider the temperature. If you're ambitious and want to be exact, here's how to do it:
In late spring and summer, stick to cool, light shades like cloud grey and light silvers.
Once fall rolls around, you want to start wearing greys with brown undertones, and maybe even incorporate textures like herringbone and houndstooth if that's your thing. Pewter grey is a great brownish tone for September and October.
In late autumn, you'll want to transition into wearing darker greys. Taupe is an excellent shade for November and even early December because it has that wintery darkness, but it still holds on to the autumnal brown undertones.
In winter and early spring the best options are dark charcoal, pebble grey, and iron grey. A darker dove grey is definitely more of a mid-tone, but the pink undertones make it a festive choice around the holidays. It's also a great choice for spring, as is a light charcoal suit. As spring transitions into summer, you'll want a suit with khaki undertones, like stone grey.
Then, of course, we start all over again.
Don't let all of these formal dress rules intimidate you. No one will bat an eye if you wear a taupe suit too early in the season. Again, as long as you follow the general rules of matching brown shoes with grey pants, most parts will fall into place.
Another general rule is that your tie should be darker than your shirt. The logic is that if your tie is washed out, why are you wearing it? This applies mainly to light colors because you can definitely do a monochrome shirt-and-tie pairing if you want a bold, eye-catching look. A dark navy tie with a matching shirt, or a black tie with a tonal shirt are two examples.
When it comes to matching shirts and accessories to formal suits, consider these tips:
White and light blue shirts are year-rounders
Black, grey, and navy go well with winter greys (I love a navy turtleneck with a grey suit and burgundy shoes)
Greens, deep reds, and shades of browns pair beautifully with fall greys
Pastels, pinks, and yellows go excellently with summer and spring greys
A Natural Combination
Grey and brown simply look good together.
This is because you see them together in nature quite often. From feathers to tree trunks to marble and, my favorite, the coloring of a Burmese mountain dog, it's a truly beautiful partnership.
When it comes to fashion, knowing the nuances will allow you to really maximize this look. After all, as you now know, there are several kinds of greys and countless shades of browns.
FAQ
Can I wear a grey suit with brown shoes?
Yes, just make sure you choose the right suit for the season. Choose lighter greys in spring and summer, darker greys in fall and winter, and go for browns that are darker than your suit to ensure a professional look.
What color shoes do you wear with grey pants?
In formal settings, you want to wear brown shoes that are darker than your grey pants or just black shoes. In casual settings, grey is neutral enough to pair with most shoe colors.
When not to wear brown shoes?
Most brown shoes don't go with black pants in formal settings. There are ways to make it work, but it takes a lot of navigating. Generally, it's safest to avoid brown shoes on the most formal occasions.