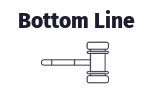 When pairing brown shoes with black pants, stick to cooler browns like dark wood and slate tones in formal situations. In less formal ones, consider undertones, textures, and color pops, like matching mustard brown shoes with a tonal tweed jacket or a gold polo. The combination is most natural in workwear styles, like black denim and brown service boots.
Rules are meant to be broken. Even more, rules are often contextual.
I couldn't think of a better example of these realities than the controversial pairing of brown shoes with black pants.
Off the bat, I'll say that the more formal the situation is, the trickier this combination is to pull off. However, in the most casual dress codes, it can be a fun and stylish pairing, even a preferable one.
Here's how to wear brown shoes with a black suit.
So, Can You Wear Brown Shoes with a Black Suit?
Yes, you can wear brown shoes with a black suit if you choose the right type of dress shoes, in the right shade of brown, and in the right style.
On the most formal occasions, stick to cooler hues like dark wood tones or slate browns. Umber, cedar, and even walnut are excellent options because they blend in with your suit in a way that a tawny or an ochre undertone simply couldn't.
Remember, the more formal the occasion, the less details and loudness you want. Similarly, I'd recommend sticking to traditional evening wear shoe designs like oxfords and whole-cuts.
Some might argue that since you're already dipping your toe into potential faux pas territory, you may as well experiment with some highly detailed brogues or more casual loafers. However, I'd reserve that for more smart casual and semi-formal situations.
You can also go for mid-tone neutral browns with dark patinations. The contrasting shades make the darker browns of the patinations look almost like black, which anchors the entire look back to the suit.
There are ways to pull off lighter browns with a black suit, but again, you want to reserve that for smarter casual occasions or daytime semi-formals. For example, certain bronze and ginger tones almost register as cool, dark yellows. It's a fun, striking approach that's still refined and grounded.
As always, feel free to accessorize with a belt or leather watch band that color-matches your shoes, a tonal pocket square or one with tonal accents, and tonal socks. This brings intention and confidence to the outfit.
Looks 1 and 2: Simplicity and Tone
While choosing the right tone of brown is paramount to matching it to your black suit, don't forget that there are even certain shades of black. The middle image features a shade of black that isn't too stark, which pairs well with his minimalist brown shoes.
The gent on the very right chooses a traditional dress shoe with undertones that match his pin, adding a chicness to the whole combination.
Look 3: The Power of Patination
This gent uses his brown shoes as a pop of color. However, the dark and gradual patination on the tips of the shoes anchors the look back to his dark suit.
How to Style Brown Shoes With Black Pants
Unlike in more formal situations, textures are a great way to make brown go with black, and they can certainly make your outfit more interesting. Other things to consider are seasonality and, of course, choice of tone.
If you're wearing a broken suit, many of the same rules apply to pairing your brown shoes with a full black suit. But you can have a lot more fun here.
Here's an idea for a late fall, almost winter look.
Go for a mustard brown or caramel suit jacket (or blazer) that's textured, like a moleskin or a tweed model. Pair it with black pants, a cool, dark green shirt, and brown suede loafers—the more tonal the shoes are with your jacket, the better.
You have elements of both fall and winter in there. In this instance, the seasonality and texture matching between the jacket and shoes are more effective in the outfit's success than following the traditional rule of avoiding wearing brown with black.
Outside of the suit world, say if you're wearing chinos or work pants, you can still use textures, seasonality, and tone choices to make brown shoes look great with black pants.
Black work pants, for example, look natural with dark tobacco service boots.
Meanwhile, black chinos can be worn with cool dark black shoes, whether you're going for oxfords or loafers. Or, if you're wearing your black chinos with a yellow or gold knit polo, feel free to finish that off with bronze colored suede shoes.
Remember, many lighter browns register as more subtle versions of gold and yellow. They pair beautifully with clothes of that color family, but they don't look as loud or statement as actual gold or yellow shoes would.
Similarly, you can wear warmer copper browns to match orange and red clothes and cooler dark browns to match purple garments.
So, as you can see, there are many instances in which pairing black pants with brown shoes isn't just acceptable, but preferable.
Look 1: Texture and Seasonality
His black pants bring a formality to the outfit. However, the textured linen blazer and the broguing on the brown shoes add dimensionality, as does the pin and pocket square. And, of course, the choice of warm brown leather (tonal with his belt, of course) ties them together as a perfect warm-weather or daytime semi-formal or smart casual.
Look 2: Less is More
The main reason that brown and black don't clash in this outfit is because they're the only two colors on it. Of course, everything is well-fitted, and the brown shoes match the brown belt.
How to Style Brown Shoes With Black Jeans
Remember when I mentioned that you could make the brown-shoes-black-pants combo more interesting by incorporating textures? It's this very reason that styling black jeans with brown shoes can create some cool looks.
In fact, the old standard of avoiding black and brown together doesn't apply to workwear as much at all. Cowboys and loggers know that black and brown are practical colors that don't show wear as easily. Plus, it's a beautiful combination that always happens in nature.
Black jeans look excellent with dark brown service boots and a brown nubuck bomber, as do black jeans with a black t-shirt and caramel brown chukkas.
If you're incorporating black jeans in a smart casual outfit (good idea, by the way), follow a lot of the same rules from the prior sections to maximize the aesthetic.
Black jeans, a white button-up, and slate brown oxfords would look refined and professional. However, black jeans, a white button-up, a gold knit tie, and mustard brown suede loafers would stand out more without being overly loud.
And definitely consider the humble bit loafer. I love pairing bit loafers with jeans because it levels up the casual look and matches its workwear vibe because of its added hardware.
Look 1: Urban Cowboy
Here's a perfect example of how beautifully brown and black go together in a workwear scenario. I love how he balances textures by opting for a simple white t-shirt, classic stetson, and brown chelseas to let the denim shine.
Look 2: Tone and Shade Differentiation
This look already looks natural since work boots of any color pretty much go with jeans of any color. However, by going for stark black jeans and clay-toned ochre boots, the yellow really comes out, creating a fun contrast.
Brown Shoes with a Black Suit: An Unlikely Partnership
The overarching theme here is that the more formal the dress code, the less appropriate pairing brown shoes with black pants is.
We now know, however, that it isn't impossible and that by choosing the right tones and styles, you can really level up your outfit using this combination.
The more casual the dress code, the less the rule applies. And in workwear, this rule is hardly considered at all. So feel free to pair those black jeans with your favorite brown footwear.
FAQs
Can you wear brown shoes with black pants?
Yes. Black jeans pair naturally with brown boots. While more formal situations are trickier to navigate, black trousers with cooler browns can be a unique combination.
Can I wear a black suit with a brown belt and shoes?
Yes, just stick to cooler browns and darker browns. Mid-tones with dark patinations also look good with a black suit. By adding a brown belt, the choice looks more confident and intentional.
What color suit can I wear with brown shoes?
Brown shoes pair well with grey suits, blue suits, and even dark olive suits. If you want to wear brown shoes with a black suit, opt for dark wood tones and cool slate browns for your shoes.