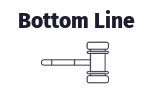 You can wear suede shoes in the summer. Just stick to lighter colors or summer-friendly hues like ocean tones and pastels. Go for more casual, warm-weather styles like loafers, boat shoes, or models with rubber and crepe soles. Style your shoes appropriately using lighter garments, and it's best to waterproof them.
When it comes to fashion, we don't often associate texture with warm weather.
Houndstooth and tweed are reserved for fall and winter, while breezy textiles like linen are more conducive to summer days.
Suede can be confusing though. Sure, you aren't wearing your nubuck bomber in the middle of July, but what about suede shoes?
Since you can wear regular leather footwear all year long, is that the same for its napped counterpart?
Today, I'll cover the dos and don'ts of suede shoes in hot weather.
Is It Ok to Wear Suede Shoes in Summer?
Yes, you can absolutely wear suede shoes in the summer. You just have to choose the right kinds of shoes. It also helps to style them appropriately. Within the right context, your suede shoes can look more akin to a summery desert boot and less like wintery animal fur.
The following style tips apply to suede shoes, as well as other suede-like textiles, including nubuck, sueded cotton, and microfiber materials.
How to Style Suede Footwear in Hot Weather
Opt for Light Colors and Textures
You'll generally wear lighter colors during the warm seasons, but this is especially important when accessorizing with suede. Darker suedes lean hard and fast into winter aesthetics, and even most mid-tones look a bit too heavy for summer and spring.
For neutrals, stick to white, cream, light tans and khakis, dove grays, and even muted oyster grays. If you have a choice between, say, the Oliver Cabell GAT with the jet black suede paneling, or the light sand-toned suede, the latter is what you want.
For any color outside of neutrals, opt for the lightest shades. For example, sky blue is preferable to dark spruce.
Ocean tones, like turquoise, cerulean, teal, and seafoam, as well as warm yellows and oranges, are also acceptable color categories, though you might be hard-pressed to find many suede shoes in the latter hues.
And finally, you can't go wrong with pastels. They might be more associated with spring, but they're generally a good warm weather palette that takes the visual weight off of suede's napped surface.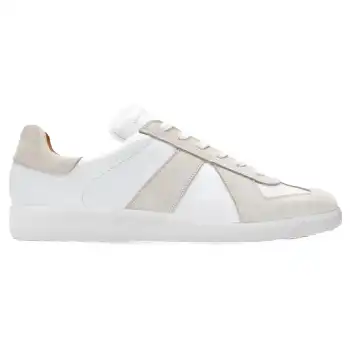 Choose Summer-Friendly Suede Styles
Go for casual and smart casual shoe models. So, for dress shoes, you'll want to stick to loafers—the lower the profile and collar, the better.
You can't go wrong with a suede penny loafer if you're going to a formal or cocktail dress event. It's also simple enough to be your everyday shoe since it pairs as beautifully with jeans as it does trousers.
I'm a big fan of the suede Grant Stone Travelers, which I highlight in our penny loafer round-up.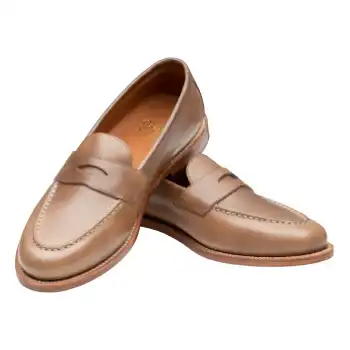 Grant Stone Traveler
At their price, the Grant Stone Travelers pleasantly surprise with hearty Goodyear-welting and topnotch suede. Their honest, no-nonsense design makes them as adaptable as they're functional.
Check Best Price
If you click this link and make a purchase, we earn a commission at no additional cost to you.
It comes in light colorways like Butter Suede and Sky Reverse, both of which scream "resort chic."
Still, no loafer does that better than a driving loafer, especially the driving bit loafer. The combination of hardware and rubber outsoles perfectly balances ornateness and summer casual. Allen Edmonds, for example, even makes their driving bit loafer in sunset and sherbet tones, if you're so bold.
A driving loafer sans horsebit looks more everyman without compromising the general elegance. Oliver Cabell's Driver in cement can be worn with any color pants or shorts, while the glacier hue is a good spring-to-summer shoe.
An unlined moccasin is an excellent casual summer shoe. It looks natural in suede, and you can even get away with slightly darker colors as long as they're still warm-toned. A medium brown moccasin with a burnt orange undertone is a good example.
Relatedly, suede boat shoes are also good for warm weather. They aren't as common as canvas or leather boat shoes, but ASOS has a good budget model.
Of course, suede sneakers in lighter colors are a good way to go, and like drivers, can be worn with shorts or pants.
Boots are tricky, but you can pull them off if you go for desert hues. Think light tans and khakis, especially with yellow and orange undertones. New Republic's instant icon, the Sonoma, is an excellent example.
Whether you're going for a chukka or a chelsea, crepe soles have a more warm-weather vibe than leather soles do. They fully cinch that desert look that makes boots summer-appropriate. Cork rubber soles, like the ones on the Thursday Scout Chukka, have a similar visual effect.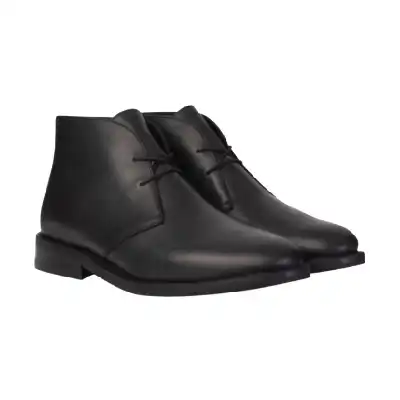 Thursday Scout Chukka
The Scout is Thursday's take on the Chukka, and boy, do they pull it off. Featuring studded rubber outsoles and a tasteful slim profile, they look fantastic in denim.
Check Best Price
If you click this link and make a purchase, we earn a commission at no additional cost to you.
Pair with Lighter Fabrics
Remember, styling is key. Lighter fabrics are obviously more comfortable to wear during hot days, they also make your suede shoes look more contextually appropriate.
Go for light cottons and linen. A cotton t-shirt with a more open weave and looser drape will pair better with suede shoes than a heavily structured high GSM t-shirt.
Short-sleeve linen button-ups and light colored linen suits look effortlessly high-class when worn with suede drivers. Linen is definitely the quintessential summer fabric.
If it suits your personal style, seersucker is a summer and spring staple, with a light yet textured aesthetic, just like suede.
Chambray is another great summer fabric. Its dyed warp yarn construction makes it a perfect substitute for denim. If you love a western denim button-down shirt during the cooler seasons, go for a chambray version and pair it with light, crepe-soled chukkas in warm weather. You'll keep the rugged look, but make it more summery.
Silk-like fabrics like poplin, rayon, and bamboo are as visually lightweight as they are physically lightweight. Often, you can find blends that incorporate these silky textiles or materials like modal and lyocell, which makes the garment look and feel softer.
These are the kinds of fabrics you want to go for when pairing clothes with suede shoes.
Treat Against Water Damage
Summer is often a time when you're near bodies of water, whether that's on a boat, at the beach, or by the lake during a fishing trip. And not to get too scientific on you, but heat and moisture variations often cause substantial summer showers.
When you can, go for suede shoes that have a level of water resistance. The previously mentioned Grant Stone Traveller is made from Repello leather, which is suede that's been treated for water resistance and richer color.
You can also treat your own suede shoes using a suede-specific water protector, like the Kiwi Suede and Nubuck Waterproofer.
To remove water stains on suede or leather, use a clean, wet cloth to work the stain out. We go into more depth on this technique here.
Be Aware of the Common Issues
Can Be Tricky to Style
Now that you've read this guide, styling suede shoes in the summer won't be as tricky as it once was. But let's be honest, there's a lot more thought when it comes to wearing suede shoes in the summer than in the colder seasons.
While a pair of suede boots could look great for a summer outfit, they'll never be the grab-and-go option a canvas sneaker is.
Can Be Too Warm
From a practical standpoint, suede isn't as breathable as canvas, mesh, knit fabric, or perforated leather. So, even if you have the perfect summer outfit with the perfect suede loafers planned, you may still have to switch the shoes out for something a lot lighter when the temperatures start to soar.
Prone to Heat and Water Damage
Heat and water are two common phenomena during the summer. Sadly, the napped fibers on the suede's surface make it particularly susceptible to water damage because they can get brittle and break off.
Similarly, these fibers are like hairs that dry out quicker than an oiled leather surface when exposed to too much heat.
Again, waterproof your suede and simply go for non-suede shoes on the hottest summer days.
Rock That Summer Suede
As long as you stick to summer styles and warm-weather colors, you can definitely wear suede shoes during the summer.
A light-hued suede loafer, for example, can be worn with your work suit as well as your weekend jeans. They make the perfect everyday shoe.
Other great options include moccasins, drivers, and suede sneakers.
Just make sure you style them appropriately and that you waterproof them as well.
FAQs
When should you stop wearing suede shoes?
You can wear suede shoes all year long. Just avoid wearing them on extra hot summer days and when it's especially wet out.
Are suede shoes just for winter?
No, suede shoes aren't just for winter. You can wear suede loafers, moccasins, and even desert boots during the summer.