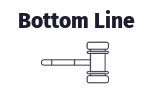 How to clean any Converse shoe
Pull out the shoelaces, then clap the outsoles together to remove loose dirt. Use a toothbrush on stubborn dirt clumps. Clean canvas shoes using a cloth and detergent solution, which can also be used to spot treat suede shoes. For suede shoes, use a suede brush and eraser. And for leather shoes, use saddle soap, followed by leather conditioner.
Converse shoes are such a go-to when it comes to stylish casualwear. 
And why not?
They aren't expensive, they look good with most outfits, and they're iconic.
Still, just because they're made for casually kicking around in doesn't mean they don't deserve some TLC. Besides, dirty Chucks just don't look good, and there's a difference between relaxed and sloppy.
I'm going to show you how to clean any Converse shoe. Fortunately, it's pretty easy—there are just a handful of common mistakes you need to avoid.
I'll lead with how to clean their canvas shoes since they're the most common, but you'll know how to treat any make and model by the end of this.
What You'll Need to Clean Converse
Your approach will differ slightly depending on what your Cons are made of.
For All Converse Shoes:
A few undyed microfiber cloths, or paper towels, or even old white clothes
A toothbrush
A mesh laundry bag (for the laces)
Warm or cool, but not hot, water
For Canvas Converse Shoes:
Laundry detergent
Baking soda
For Leather or Synthetic Leather Converse Shoes:
At least two horsehair dauber brushes
Saddle soap
Leather conditioner
For Suede Converse Shoes:
Suede brush
Suede eraser (it's common for suede brushes to come with an eraser)
White vinegar or rubbing alcohol
How to Clean Converse
Should You Do a Pre-Cleaning Spot Test?
A lot of cleaning guides, including Converse's own product care instructions, suggest spot-testing before cleaning.
That means you'll put a small amount of your cleaning solution somewhere on the shoe that you can't immediately see, somewhere near the edges or the interior for example. This is to ensure the solution doesn't stain the surface of the shoe.
Unless you have some kind of special soap, this isn't actually necessary. If soaps or detergents stained, we wouldn't use them to clean things.
For example, I have a friend who dyes her hair, and she uses a special shower gel that helps keep the color in. She once made the mistake of using this distinct gel to clean her white canvas shoes.
Let's just say she now has a custom pair of marbled sneakers.
Just use a leather cleaner for leather shoes and the same kind of cleaner you use on your clothes for canvas shoes, and you should be fine.
Step 1: Remove the Laces and Clean Them If Needed
When cleaning any type of shoe, whether sneaker or boot, you'll always want to start with removing the laces.
With Converse shoes specifically, the laces just get in the way of the tongue and the undersides of the eyelet stays. Moreover, since that area has a lot of topography, from the metal eyelets to the stitching, there's several nooks and crannies for dirt and debris to hide in and cling on to.
If the laces themselves need cleaning, you can actually just use the washer for this. Before you do that, just quickly brush off any loose dirt with a toothbrush.
You'll first want to throw your laces in a mesh laundry bag. This way, it doesn't unravel or get stuck to anything while it's spinning around in the machine.
Speaking of, don't throw the laces in the dryer. Just let them hang and air dry.
Step 2: Bang and Brush
Bang the outsoles of the shoes together a few times. Simply grab them by the collar and just clap them against each other.
This gets all of the loose debris off, and more importantly, the not-so-loose particles that might scratch your shoe when you're later running a cloth against the surface of it.
I once skipped this step and when I placed the wet cloth on the shoe, a small dirt clump just fell to bits on the canvas and made a temporary stain. Every wipe of the cloth just moved the dirt across the surface. It eventually got clean, but this task ended up taking a lot longer than if I had just clapped the shoes together in the first place.
Plus, without all these extraneous particles, the soap can go to work on the finer, more difficult grains.
For canvas and suede shoes, you'll then take a toothbrush, and just quickly brush the surface off.
Step 3: Create Your Solution
For both the detergent solution and the saddle soap solution, the important thing is creating suds. Quick science lesson: Suds help spread soap molecules, making for a more efficient cleaning solution.
For cleaning canvas, and spot cleaning suede, you'll simply put a teaspoon of detergent in one cup of water, then mix it up with a spoon to create suds. You can also shake it up in a mason jar.
For cleaning leather, you'll open your tin of saddle soap, then fill up the top part with water. You'll create suds by dipping your horsehair brush into the soap side, then moving it around in a circular motion in the top portion where the water is contained.
Step 4: Apply to the Shoe
Go one shoe at a time.
For canvas shoes, you'll dip your cloth into the cleaning solution of detergent and water, then rub it in a circular motion all throughout the shoe. Make sure to get the tongue and the immediate underside of the eyelet stays. Don't be too rough.
For suede shoes, you'll start by taking the suede eraser to any dirt build-ups that haven't broken up after the shoe-clapping and brushing. Use it just like an eraser to a piece of paper. Then you'll use the suede brush to brush off the eraser particles, which should take the dirt with it.
Then, (still on the suede shoes here, by the way), if there are any stubborn stains remaining, simply spot clean them using the detergent solution. Then, make sure the cloth is damp but not dripping, and vigorously clean beneath the eyelet stays.
You can also try white vinegar or rubbing alcohol on suede stains, but don't use it to clean the underside of the eyelet stays.
Now for the leather shoes. Apply the saddle shoe suds in small circular motions all throughout the surface. Again, really get into the eyelets.
For any shoe, feel free to be a bit more aggressive in areas with stitching since they have more lowlands where dirt could duck into.
Additionally, you can use the toothbrush on the rubber toe cap and the sides of the outsole.
Step 5: Wipe off the Soap, Let It Dry
For canvas and suede shoes, just wipe off and soak up the excess solution using a clean paper towel or cloth.
For leather shoes, wipe off all of the suds. This might take multiple cloths because you want the surface to be dry as possible.
Just make sure that you're using clean cloths, and switching to a new one each time a cloth gets too saturated before the end of the process. Otherwise, there's no room in the cloth for the remainder of the water molecules.
Let the shoes sit in a dry and well-ventilated room.
Step 6: Condition Your Leather Shoes
As we mentioned in our leather sneaker cleaning tutorial, leather conditioner to shoes is what moisturizer is to your face. It's an important step when it comes to extending the life of your shoes.
Similarly to how you applied the saddle soap, dab a cloth into the conditioner and use circular motions all throughout the shoe.
Then, swipe the surface once or twice using a horsehair brush to buff it and to remove any excess conditioner.
Step 7: Spot Treat Your Canvas Shoes
If your canvas shoes still have stains after all of this, you can spot treat it using a baking soda solution.
Mix two parts water and one part baking soda, then dip a toothbrush into it. Gently brush the stain off. As long as most of the stain comes off you're good. It'll sometimes take a full half hour for it to completely disappear.
How to Clean Comme des Garcons Converse
To clean your CDGs, you'll basically follow every step in this tutorial while also being mindful of one very important thing:
Avoid getting the detergent solution on the printed PLAY Heart on the side of the shoe.
While it's not highly likely that the red ink from the heart will bleed when it gets wet, it's not impossible.
Make sure that when you're cleaning around the heart, to stay a good centimeter away from it as well. I know that sounds like a big space, but water will definitely creep in closer than you intend.
How to Clean White Converse (and Avoid Turning Them Yellow)
You may have heard horror stories of Chucks turning yellow in the cleaning process.
If you follow the above tutorial exactly as it's written, yours shouldn't do this. Yellowing is a result of cleaning the shoes improperly.
Absolutely do not throw your Converse sneakers in the washer, and do not let them dry under direct sunlight. Using a washer can saturate the sneaker (not to mention shrink it), leaving leftover embedded detergent. Moreover, the sun's rays react with these leftover chemicals, causing the yellowing.
And finally, never skip the brushing and shoe-clapping steps. Though it isn't as permanent as a chemical reaction, what looks like yellowing could just be dispersed dirt particles that haven't been extricated.
How to Clean White Converse that Turned Yellow
What's that? You wish you'd come across this article before you threw your Chucks in the washing machine and now they're yellow? Here are two tricks that work 90% of the time.
The first one is simply using a soft scrubber dipped in hydrogen peroxide on the surface of the shoes. As always, use circular motions.
The second trick is a little risky, since you rarely want to soak your Chucks, but if you've got nothing to lose and you've tried everything, here it is.
Place a mixture of half white vinegar and half water in a bowl. Find a bowl that can fit both of your shoes, or use two bowls, one for each.
Submerge your shoes and let them sit for an hour. Then, rinse them off completely so that your shoes don't smell like a summer salad.
Leave them to dry indoors.
If there are still yellow spots, don't go vinegar dipping them just yet. Instead, try mummy wrapping the entire shoe with wet toilet paper. It's sort of like making paper mache.
Let it set and dry for a whole day, then peel off the paper. This should lift the leftover stains, otherwise try the vinegar solution one more time.
How to Clean Converse Rubber
Sometimes, you need to clean just the rubber components of your Converse shoes. Perhaps you scuffed the toe cap. Maybe you went through this entire tutorial, and there's still some gray marks on the sides of the soles.
No problem.
Remember that baking soda solution you used to spot clean your canvas? The one made of two parts water and one part baking soda?
You'll do the very same thing you did to the canvas stains, but this time to the rubber parts of the shoe. Dip a toothbrush into the solution and go to town on the soles and rubber cap.
You can go a little harder on these parts of the shoes since rubber is so durable. Scrub until the surface looks clean, then wipe it off with a cloth or paper towel.
Squeaky Clean Chucks
There you have it. All it takes is a little water and detergent, and a little elbow grease, and your Converse sneakers will be as good as new. It actually doesn't even take that much elbow grease at all.
It's pretty straight-forward, especially for the canvas shoes, as long as you avoid some common mistakes.
Don't skip steps. Don't throw them in the washing machine. And remember: Conditioning your leather shows it that you care.
FAQs