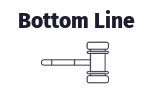 High top sneakers are often eye-catching, with a retro cool vibe, while low top sneakers are more understated and versatile. Many everyday high tops offer more ankle support and durability, but low tops offer lightweight flexibility and mobility.
When it comes to high top and low top sneakers, one style isn't inherently better than the other.
Rather, each has individual strengths in functions, as well as style. Whether it's a gym sneaker, or used for outfit coordination, understanding these individual qualities is crucial.
To help you determine which style is right for you and on what occasion, I break down the differences between high and low tops right here.
What's the Difference between High Top and Low Top Sneakers?
What Are High Top Sneakers?
A high top sneaker is one with a collar that extends just over your ankle. Of course, this means that the tongue does as well.
The first high-top sneaker on record is a shoe by Spalding, which came out pretty soon after the invention of the basketball in the late 1800s. Most functional shoes at the time, service boots, for example, also went up to the ankle.
In 1917, the Converse All-Star debuted and became a popular basketball shoe. In 1934, Converse rebranded the shoe as the Chuck Taylor All-Stars. Arguably, it was the Chuck that put the high top sneaker on the map as it became highly popular among basketball players and the general public.
When you're done here, you can check out our hands-on review of the Chuck to see why it's still so iconic.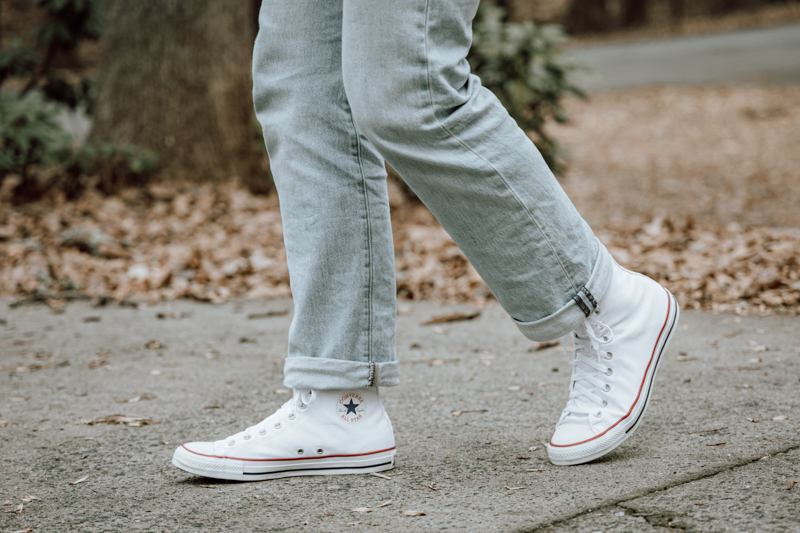 The high top was the go-to shoe for the NBA as recently as 2009. So today, it's considered timeless, but it still has that retro cool look about it.
A canvas high-top, like the Chuck, has a fun, youthful vibe, probably because of all the vintage photographs of PE students running around in them. Even a cool leather high-top, like a Jordan, has an '80s/'90s vibe about it. Think Marty McFly's Nike Air MAG from Back to the Future.
The high top sneaker definitely has more of a 'statement piece' quality, compared to a low top sneaker.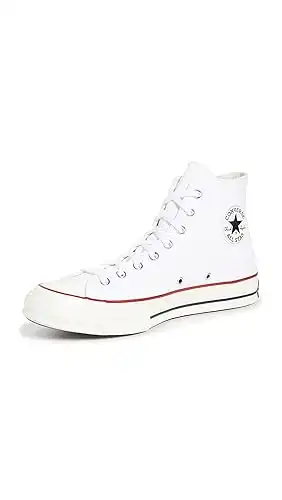 Converse Chuck Taylor All Star Classic
The Chuck Taylor All Star Classic is just that: a classic! It's stylish, solid, and comfortable, and pretty iconic. I love my pair, and I wear them often. The quality is good, considering the price, but the main reason to get these sneakers is for the style.
Buy Now at Amazon
Read Our Review
If you click this link and make a purchase, we earn a commission at no additional cost to you.
What Are Low Top Sneakers?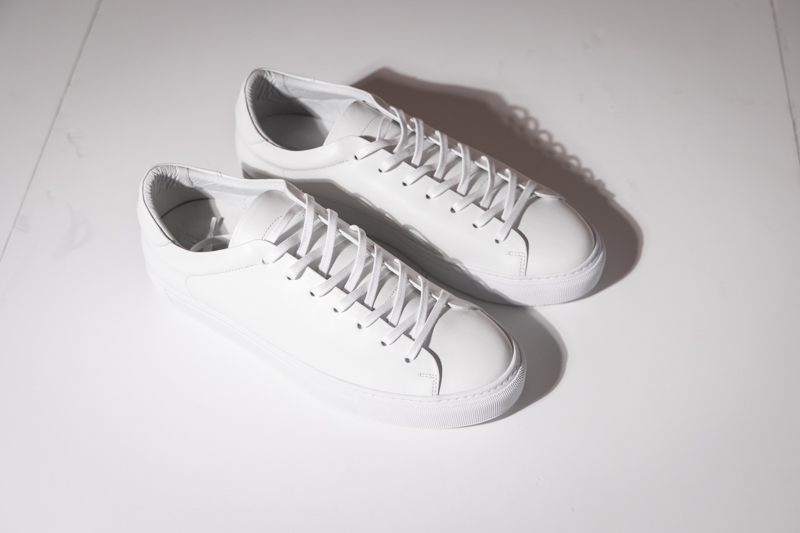 The descendant of the original plimsoll (the first and original sneaker), a low top sneaker is one with a collar that doesn't cover your ankle. It's pretty much the standard style.
The first low top leather basketball shoe was the Adidas Superstar, which came out in 1969. Like the Chuck Taylor high top, it's still a style icon today.
Of course, even the Chuck comes as a low top.
As mentioned, it wasn't until 2009 that NBA players majorly shifted from high-top to low-top dominance. The Kobe Zoom line from Nike, which came out in 2008, played a huge role in this.
Since it more resembles the plimsoll, the low top style is definitely more classic. It's understated and fits easily with most styles.
For example, if you took a regular t-shirt and jeans combination and partnered it with a white low-profile sneaker, it would be a classic look, not specific to any style category. Pair the same outfit with a patent leather high top Jordan with a gold swoosh, which ups the street style cool factor.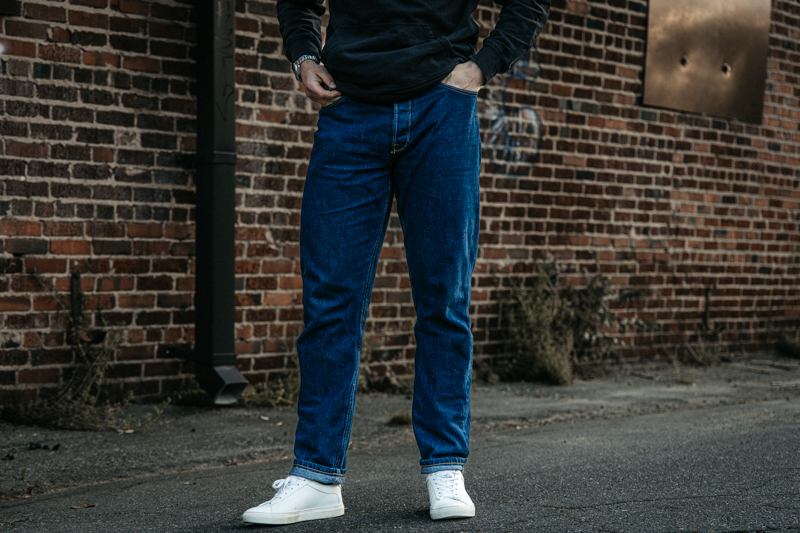 Not everyone necessarily has a high top sneaker in their closet, but I believe that a white minimalist sneaker is a menswear essential.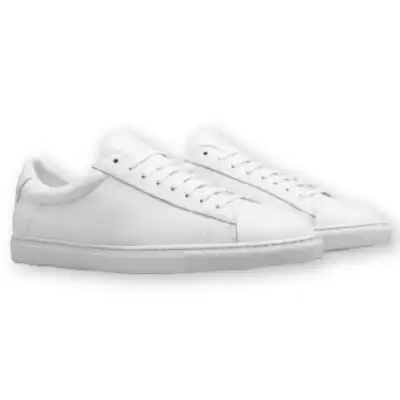 Oliver Cabell Low 1
The iconic Low 1 is Oliver Cabell's most well known shoe, and for good reason. We think they're your best value-for-money dress sneaker choice if you want to go top-end on quality, provided they're on sale.
Check Best Price
If you click this link and make a purchase, we earn a commission at no additional cost to you.
Pros and Cons of High Tops vs Low Tops
On the style front, the main pro of low tops over high tops is that they're generally more versatile because of their understatedness. However, as mentioned, high tops definitely make a bigger impression when compared to a visually similar low top.
On the functional side, it was once widely believed that high top sneakers better protected you from sprains, but this has since been debunked. What high tops do offer, though, is solid ankle lock-in, and often extra cushioning in that area. This also better protects you from impact.
The downside is that all this extra protection and support could transfer potential impact (and injuries) upwards on the leg. It's a give and take, really. 
Also, more material means more weight, which can hinder your range of movement.
And while low tops are usually more lightweight, comfortable, and flexible, the lack of ankle lock-in means slightly less support.
A properly designed basketball low top often has good heel control and cuppage that can transfer into ankle support, but everyday low top sneakers don't necessarily have this. Plus, less architecture and materials may also mean less durability.
Here's a breakdown of the pros and cons of both high top and low top sneakers.
Pros
Cons
High Tops
Striking style
Good ankle support and lock-in
Often more durable when looking at comparable models
Ankle cushioning protects from impact
Heavier
More movement restrictions
Excess protection can transfer impact to the leg area
Low Tops
Understated, versatile style
Extra flexibility and a wider range of mobility
Lightweight and comfortable
Often less durable
Less ankle support
How Tall Are High Tops, Mid Tops and Low Top Sneakers?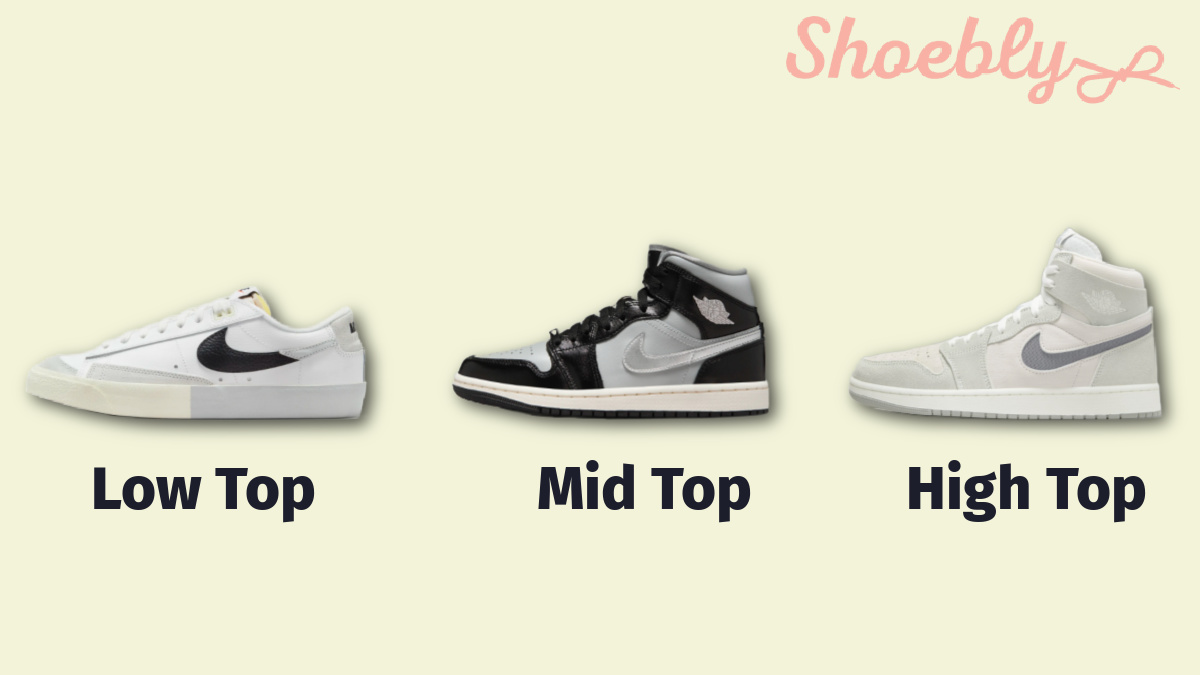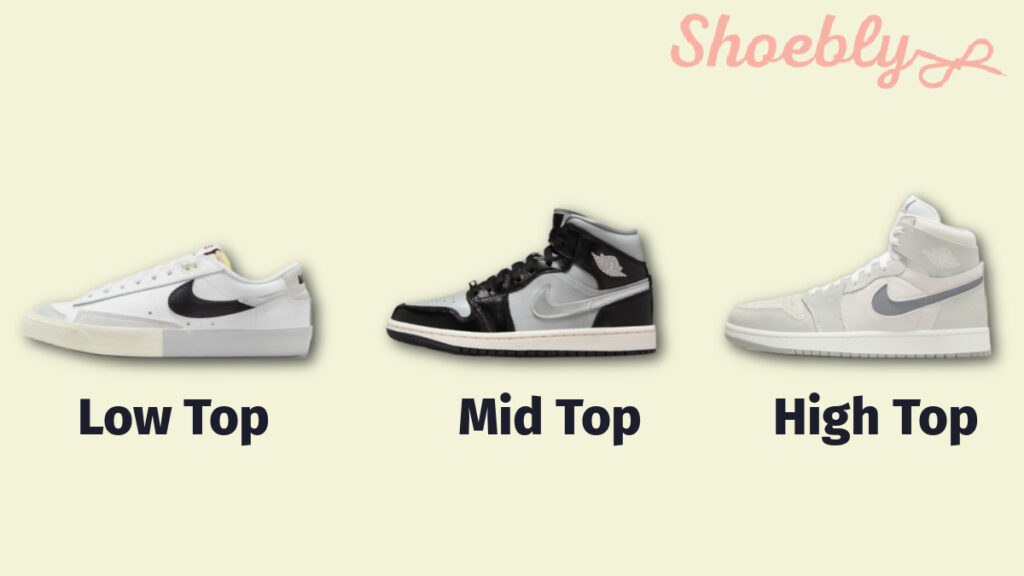 High tops and mid tops are often used interchangeably. This is understandable since they have a similar look. If you want to take full control of your aesthetic though, you should acknowledge even slight differences and nuances.
Mid top sneakers will go up to the ankle, but stop short. This usually means that your ankle is mostly exposed, perhaps peaking in and out of the collar as you move. It's a good option if you're a low top guy who wants to try high tops but isn't ready to take a full plunge—and vice versa, of course.
Low top sneakers fully expose the ankle, dipping far below your talus bone (that ball-shaped bone on the side of your ankle).
And, of course, high-top sneakers fully cover your ankle, the shoe equivalent to a turtleneck.
Highs and Lows
Now that you know all of the pros and cons of high top sneakers and low top sneakers, you can decide which is right for your personal look and your lifestyle.
Just remember, a high top sneaker can share the same closet as a low top sneaker.
Even if you're more of a high top kind of guy, you never know when you'll feel like dressing a little more lowkey—or when you just want a little less weight on your feet.
FAQs
Why do NBA players not wear high tops anymore?
First, the idea that high top sneakers prevent sprains was debunked. Then, in 2008, the always-influential Kobe Bryant released his Nike Zoom line of low top sneakers.
Should I get high or low shoes?
High tops are often better than low tops if you want a more striking look, ankle support, or overall durability. Low tops are usually more effective if you want a more understated, everyday shoe that's lightweight and easy to move in.