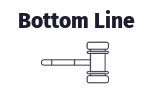 Do Cariuma sneakers run true to size?
All Cariuma sneakers run true to size. If you have wide feet, size up a half. Also, low-profile models, like the OCA Lows and slip-ons, wear snugly because of their compact shape and sturdy constructions. They're meant to fit this way, but you can also comfortably size up a half if you prefer.
Did you know that when you buy a pair of Cariuma shoes, they'll plant two trees in the Brazilian rainforest? 
Their shoes also come in vegan options, are eco-conscious, and all have that effortless, boardsport kind of stylishness. That leaf logo is already catching on.
So yes, they're the cool new skateboard shoe brand. And like so many cool new brands, Cariuma is a digital native.
You can't try them on in a store, and even if you know your Brannock size, you've likely been burned by nuances in sizing—or not being able to tell if the shoe is poorly fitted or just needs breaking in.
No worries. I've worn several Cariuma models, and consulted with colleagues as well as every review and video on the internet to fill in any gaps.
Ultimate Cariuma Sneakers Size Guide
Here's the good news.
Cariuma shoes all fit true to size. Even more, they don't require a break-in period and are comfortable right out of the box. At least, that's what was the case for me with a number of models, and the case for almost every single review I've read and every person I've spoken to.
And, the minority of people who mentioned a "break-in" said it was quick and easy, going from pretty comfortable to even more comfortable in a few days.
If you don't know your exact Brannock number size, just look in your shoe closet and see what the most common size you have in there is.
Most of my sneakers are size 8Ds, meaning I'm a regular 8, not wide and not narrow. I've found every single Cariuma shoe I've worn fits me perfectly at that very number.
If you're a size 10 in most sneakers and dress shoes, go for a size 10 with Cariuma shoes.
Another great part about their sizing? Cariuma has an incredibly wide range, going down as small as a size 5 and all the way up to a size 13. Considering so few brands even ever go lower than a 7 for men, a lot of my smaller-footed friends definitely feel seen by this. I'm sure it's nice not to have to head to the ladies section and do the conversion.
There are a few occasions to size up, which I'll get into next.
When to Size Up with Cariuma Shoes
As I mentioned, I'm a size 8 regular. But what if you have wide feet?
A lot of people I know with wide feet mention that the main difference between their experience and the experience of those with regular or narrow feet is that it's just a bit snug at first. I guess you can call that a break-in period, but many of these very same people, and reviews, report that they were still able to walk comfortably for long periods of time even during this snug stage.
However, another thing you can do is size up a half. So, if you're a size 10E or 10EE, and want to skip that snug stage, go for a 10.5.
Otherwise, you can try a shoe stretcher on a size 10 Cariuma, for either canvas or leather shoes. For canvas shoes specifically, you can also go for some home remedies that we list in this Converse break-in guide, such as stuffing it with socks, walking around with a plastic bag in between your sock and the shoe, or very very carefully using a hairdryer.
If you're a 10EEE, sizing up a half is your best bet, especially if you're planning on wearing thick socks with your Cariumas.
Anyway, most of you aren't likely going to need to do any of this. But hey, all feet are built differently and everyone has different preferences, so I'm here to cover all the bases for you guys.
Another time you might want to size up a half is with any of their extra low-profile models.
Some of these include the OCA Low, the IBI Low, and any of their slip-on variations.
Because of their compact shapes and tight, sturdy constructions (not to mention the rubber toe caps, which also makes them look pretty cool), these shoes can be a bit snug for some people. They're meant to fit this way, but if your feet get claustrophobic, going up a half size is an effective option.
Again, most say that they were still able to immediately walk in any of these models, even for hours, but you can definitely size up a half without it being too big.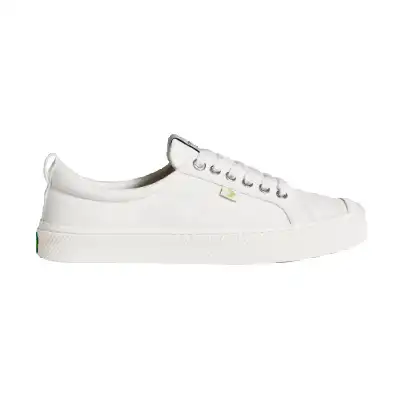 Cariuma OCA Low
Cariuma sneakers have a lot going for them. The quality is certainly better than Converse, plus they have an amazing sustainability mission. They offer a lot of bright and fun colors (I have a pair of the OCA Low in bright yellow, and they're awesome), but you can opt for something more tame like white or black.
Check Best Price
If you click this link and make a purchase, we earn a commission at no additional cost to you.
How Cariuma Fits Compared to Other Brands
Cariuma Sizing vs Vans
Vans and Cariuma have similar sizing in that they both run true to size, mostly.
However, unlike Cariuma where the nuances lie in the model's silhouette or your foot's wideness, there are a few Vans models that consistently run a touch bigger.
For the Eras and the Vans Vault collaborations, you'll likely have to size up a half. Like Cariuma though, these often aren't super inconsequential, but don't we all want the to-the-tee perfect fit if possible?
Fortunately, Vans shoes are available at most shoe stores, so when in doubt, you can always pop into your local brick-and-mortar.
Vans Low-Top Slip On Trainers
Vans' Low-Top Slip-On Trainers are comfortable, break-in free, and undeniably iconic. They may have a skater vibe about them, but they're easy to style with most casual outfits regardless of whether or not you skate.
Buy Now at Amazon
If you click this link and make a purchase, we earn a commission at no additional cost to you.
Cariuma Sizing vs Converse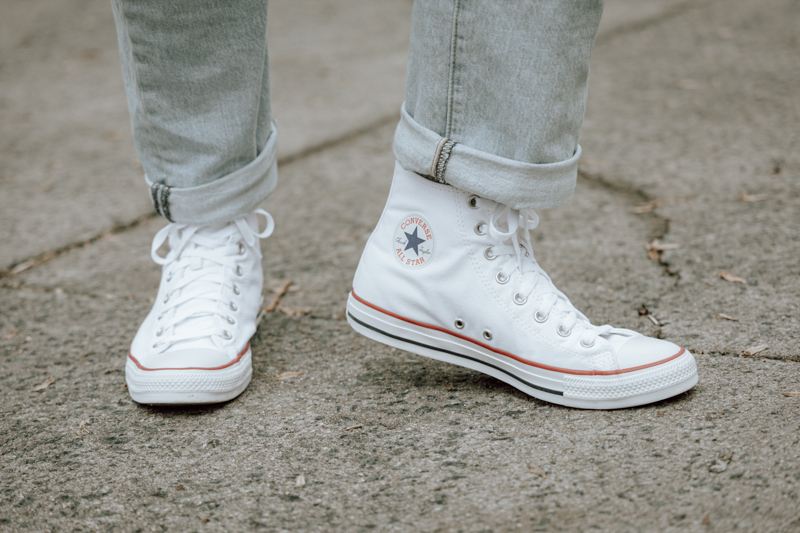 Unlike Cariuma, most Converse sneakers run half a size large, with some exceptions.
If you're considering Converse shoes, you're likely looking at some Chuck Taylors. If you're usually a size 10, then you'll want to order a 9.5. This is even true for the Chuck 70.
But, the One Star Pro and the Converse Star Player run true to size, so don't size down with either of those models.
For a more in-depth look at Converse sizing, we've got a guide just like this one, right here.
Converse Chuck Taylor All Star Classic
There's nothing particularly great about the Chuck Taylor All Star Classic, but it's stylish, solid, and comfortable. I love my pair and wear them often. Considering the price, the quality is good, but the main reason to get these sneakers is for the style.
Buy Now at Amazon
Read Our Review
If you click this link and make a purchase, we earn a commission at no additional cost to you.
Cariuma Sneakers Size Chart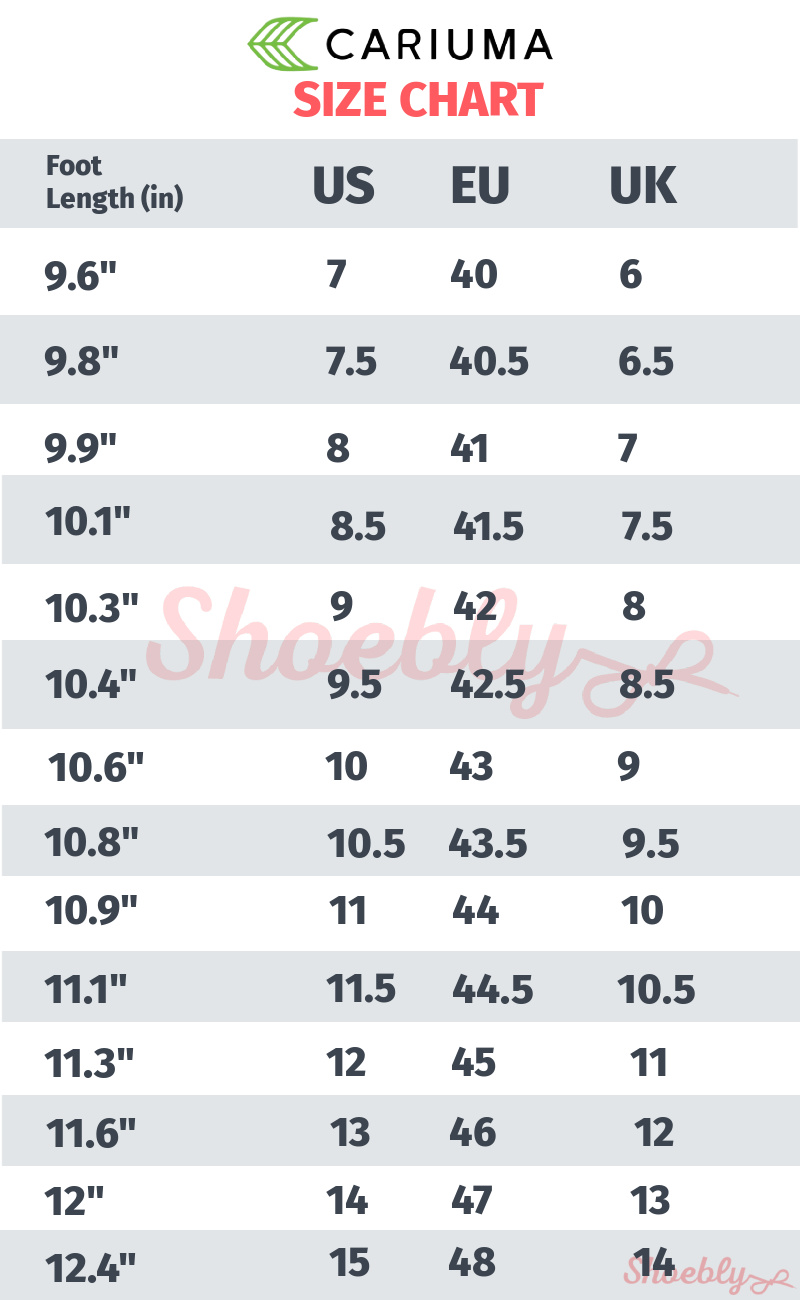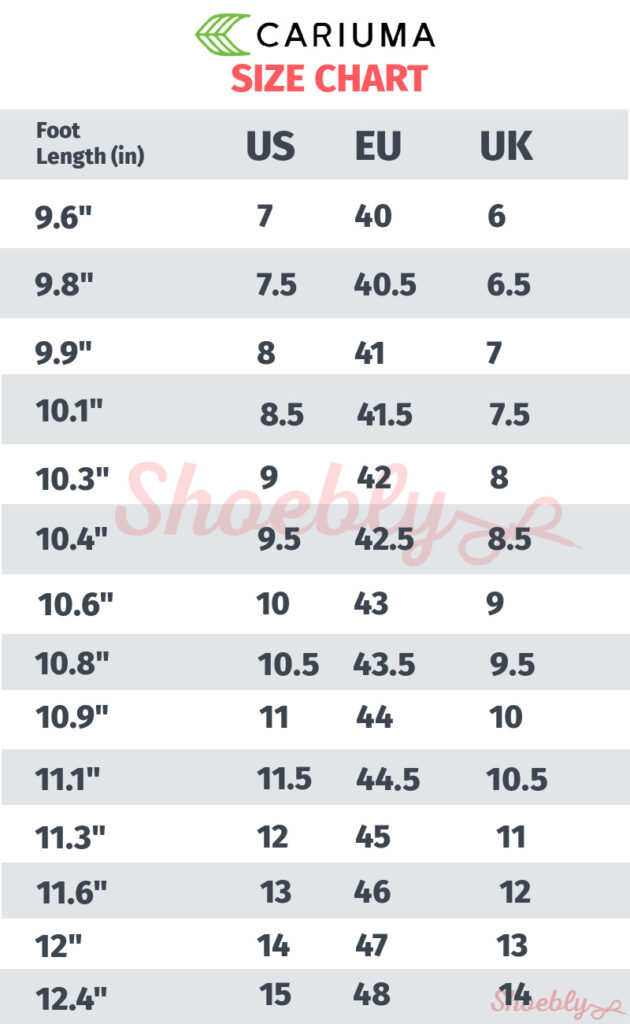 Again, your regular shoe size will very likely determine what size Cariuma shoe you should order.
Still, this sizing chart for the brand can help you figure out the conversion between UK and EU, and US shoe sizing, as well as act as a reference in case you run into any of those prior mentioned nuances.
You can also use it as a reference if you want to take a tape measurer to your feet and see where you land exactly when it comes to length.
The (Eco)Logical Fit
Thankfully, Cariuma shoes offer easy sizing because of their true-to-size sneakers and their wide range of sizes. It's also pretty fantastic that most of us won't experience a break-in period.
And for those of us who do, it's more of a pseudo-break-in that'll last a few days at most.
If you have wide feet, or find that the low profile models are just a little tight for your taste, you can always size up a half.
Between this easy user experience and all those trees they're planting, I'm personally a big fan of Cariuma.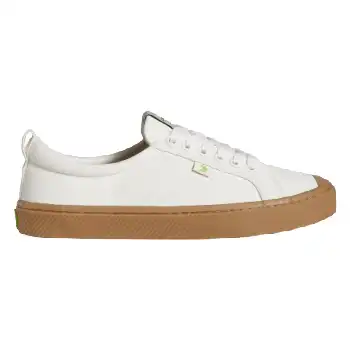 Cariuma Canvas OCA Low
Every component on the Cariuma OCA Low is built for comfort. The upper is light, the insole is memory foam, and the outsole is flexible rubber. This, plus its plimsoll aesthetic make this shoe effortless in style and wear.
Buy Now
If you click this link and make a purchase, we earn a commission at no additional cost to you.
FAQs
Do Cariumas run wide?
No, Cariumas run true to size. However, if you have extra wide feet, you can size up a half from your regular Brannock number.